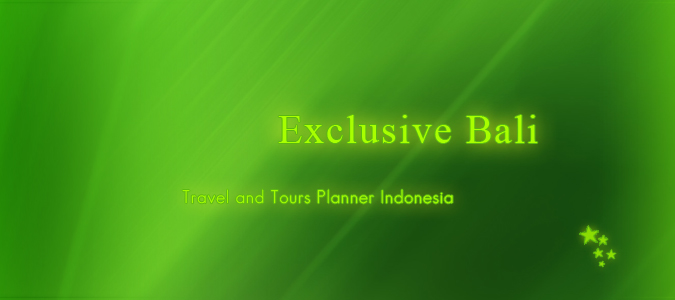 Sanur
Sanur was the original seaside resort area in Bali and offers a very well established tourist scene spread lightly along a very long and beautiful stretch of coastline. Sanur offers a range of accommodation from the mid range to top end accommodation with some budget facilities as well. Sanur has an excellent beach which has pure white sands with clear water tropical lagoons. The beaches are shaded by palm lined paths which hide beach cafes and beautiful little market stores. The entire beach resorts cover large areas of land and are well spread along the coast creating a lightly crowded beach with is perfect for jogging or cycling along the shaded paths stopping in different areas at any time in the day. As well as this there are some great restaurants located all along the main strip offering excellent cuisine from all over the world at very reasonable prices. Sanur is the perfect spot for those looking for a family or couples holiday as there are no large clubs or crowds of partiers, a more beautiful beach scene than in many areas and there are plenty of water sports and activities to get involved in. Sanur is located on the east coast of Bali which is known to be more culturally interesting and offer some better views and scenery.
Sanur is a great place to choose as a place to stay if you require being very close to all of the tourist facilities as well as away from the main bulk of the crowds. The atmosphere is far more sophisticated and relaxing than that of Kuta as well as offering a number of budget restaurants. If you are interested in activities then there are plenty of water sports that can be participated in from windsurfing and sailing to kayaking and plenty of other water activities. As well as this cycling and jogging are great ways enjoy the sunrise or the tropical morning or any other time of the day.
Sanur is located on the east coast of Bali and has excellent access via the bypass to many different tourist attractions and different areas of interest including the entire beautiful east coast of Bali and Ubud. You can visit many areas from here using the tours that are operated around Bali. Sanur offers a small nightlife of intimate bars and restaurants where you will be able to enjoy local tropical beverages as well as imported spirits. With international hotels and some very well established resorts it is possible to have some of the most luxurious dinning located right on the beach as or enjoy the spa treatments in these large hotels or in the separate facilities that are located all around the Sanur area.
With so much to see and do and one of the most beautiful beach areas stretching as far as the eye can see with views of the mountains of north Bali and the island of Nusa Lembongan which is a very short boat trip away from Sanur harbor.