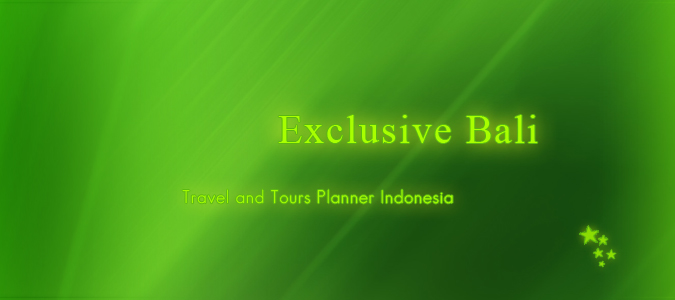 Exclusive Bali will show you Bali, its magic and beauty. The island of the Gods and the land of the thousand smiles. Pure smiles, welcoming you to the island's magical energy and breathtaking landscapes.
Bali has more to offer than the typical drive on its busy streets suggests. You can plan your vacation just flexible after you own wishes and claims figuring out.
You decide over your holiday and you can depend to the local conditions suiting (weather, ceremonies, festivals, landscapes). We put across you to your total personal local travel guide (Local Guide).
Depending on your preferences our Local Guide will offer you: culture, landscapes, sport, people and the markets, shopping or nightlife. You see only what you interested.
Our guides will explain and describe you: religious back-grounds, interested facts, local facts, and the historical backgrounds, etc. Beside Our Local Scout will protect you against thieves and too pushy street-sellers.
Our Guides know what and where you could make the best landscape photos, the most cheaply shopping, the most delicious dining, and the best diving, surfing or swimming. Our Local Scouts could help you to translate and bargain for your convenient prices, and make your holiday comfortable. Take our well trained Balinese Guides for your personal assistance!
Private Experiences:
We are delight to organize your private experience to the highlights in and out of Bali. Because our knowledge of Bali is extensive, we are confident we can answer all your wishes. We are also organize single day-trips in comfortable cars with AC and English speaking driver and any guide of your language to the most of attractive places in Bali according to your wishes.